Infrared Thermography Inspections and Level II Electrical Contractors in Fort Lauderdale, FL
There is a lot of talks lately about having infrared thermography inspections in commercial buildings in Fort Lauderdale, FL. This special electrical inspection service is done to help identify areas that are ripe for failure but haven't failed yet. These components will be much hotter than they otherwise should be, and finding these hot spots before they fail can mean big savings in time and money, and the crew at JPEG, Inc. has done these inspections for hundreds of customers. Contact us today to learn more and schedule your infrared thermography inspection.
40-Year Recertification for Fort Lauderdale Businesses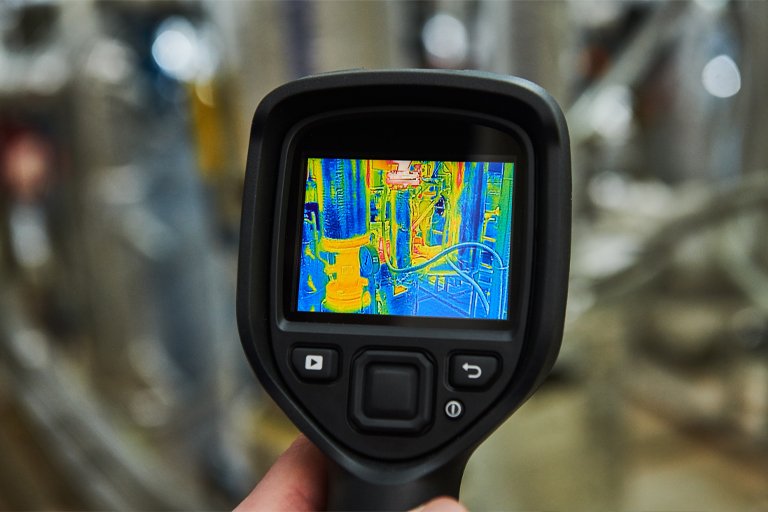 As most building owners in Fort Lauderdale know, once a building hits 40 years of age, it is required to undergo a recertification process to ensure the safety and security of all occupants. This requires an engineer to inspect the building, but it also requires the electrical systems of the building to be inspected as well. If any issues are uncovered during this inspection, which includes all of the branch circuits, emergency lighting, and more, these need to be addressed for the occupancy permits to be issued.
As part of these 40-year recertification inspections, our team uses infrared thermography inspection tools to help spot potential issues and take action to prevent future problems. This special inspection tool and technique can reveal issues that a visual inspection alone would not show. We provide the latest technology to ensure that your 40-year recertification process goes smoothly and you are left with no surprises.
View all of our certifications

Level II Electrical Contractor Serving Fort Lauderdale, FL
Not just any electrical contractor can provide the infrared thermography inspection that will be accepted as part of the 40-year recertification process. A Level II electrical contractor is required for this inspection because several important details need to be adhered to, including how to properly calibrate the tool being used as well as being able to interpret the results provided by the tool, and an action plan written up to address issues revealed by this special inspection service. If you own a building in Fort Lauderdale, Florida, be sure to contact JPEG, Inc. when it comes time for your recertification process or any time you have electrical issues. We're ready to make your building safe for everyone.
Built in 1838 and first incorporated in 1911, Fort Lauderdale is named after a series of forts built by the United States during the Second Seminole War. Known as the "Venice of America", Fort Lauderdale has 165 miles of inland waterways across the city. When World War II began, Fort Lauderdale became a major U.S. base, with a Naval Air Station to train pilots, radar operators, and fire control operators. A Coast Guard base at Port Everglades was also established.
SCHEDULE YOUR 40-YEAR RECERTIFICATION INSPECTION